Behind the scenes at TriviaHub
We are TriviaHub, a set of dedicated colleagues on a mission to help keep a more remote world, connected. 
We created our company in 2018 and are very proud of what we have accomplished, and what we will continue to accomplish. 
It is our vision at TriviaHub to help business build culture and increase employee engagement.
We see group trivia events as the perfect vehicle for enabling it and we have leveraged fascinating facts to create this one-of-a-kind engagement experience we call TriviaHub.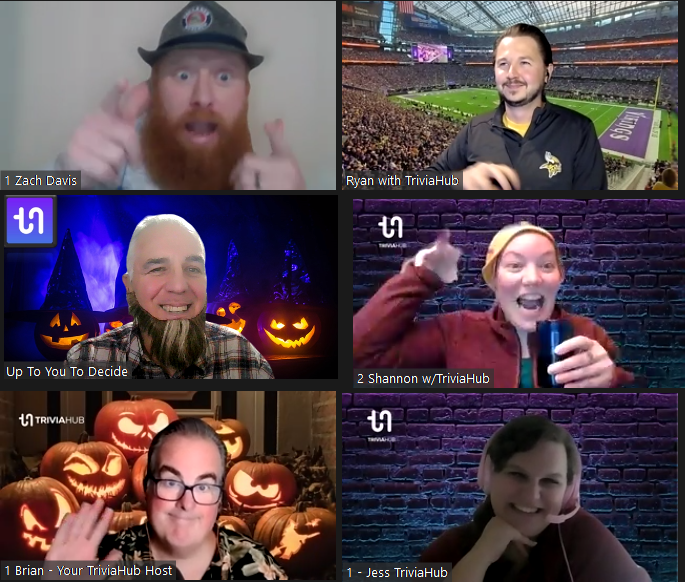 We are builders at heart. We love brainstorming new ideas, coming up with creative solutions to problems and turning those into actionable products. 
Being a startup company, we need to move quickly. Keeping things simple and focusing on that which is most important allows us to do that.
Each one of us knows the value of hard work and wearing many hats. You may not always love every hat but you do what it takes to deliver for your team and clients.
We take it the right amount of serious
Running a trivia company, there is a lightheartedness that comes with the territory. We realize and embrace this to keep every day focused, but also fun.
We Believe In Hard Work And Having Fun
We get great pleasure and pride from seeing others learn and find joy in the experiences we have created. We love what do and we look forward to every day. 
We are so happy to have the opportunity to share our story with you and we look forward to you joining us for this journey. 
We'd be nothing without our clients.
That's why we always put them first strive to make sure any problems that arise are made right.








Let us show you how our passion helps you
Start booking one of our events or Try our on-demand trivia event software for free