Who said you need a pub to play pub trivia? This is virtual trivia at its finest: a professionally hosted and fully interactive trivia experience delivered to you and your team wherever they are. Even if you're a regular, our content writers work hard to ensure we keep you on your toes. You won't get the same question twice!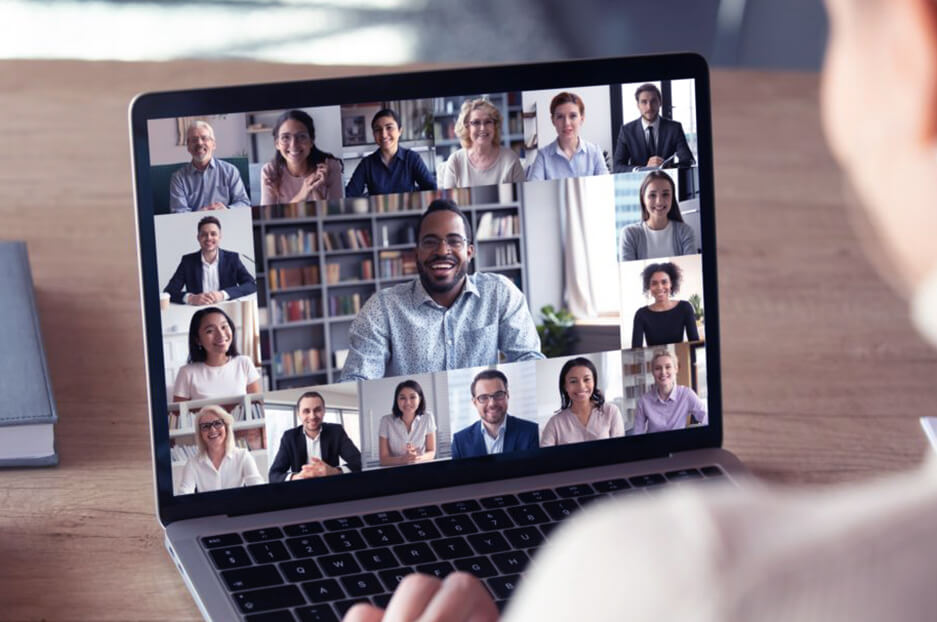 Full-service Virtual Events
When you book one of our virtual trivia events, our dedicated staff are here to ensure your entire event goes off without a hitch. 
In addition to our classic general knowledge trivia questions, you can choose from over 300+ of our unique trivia themes for your game. 
No one has a bigger selection of themed trivia than TriviaHub.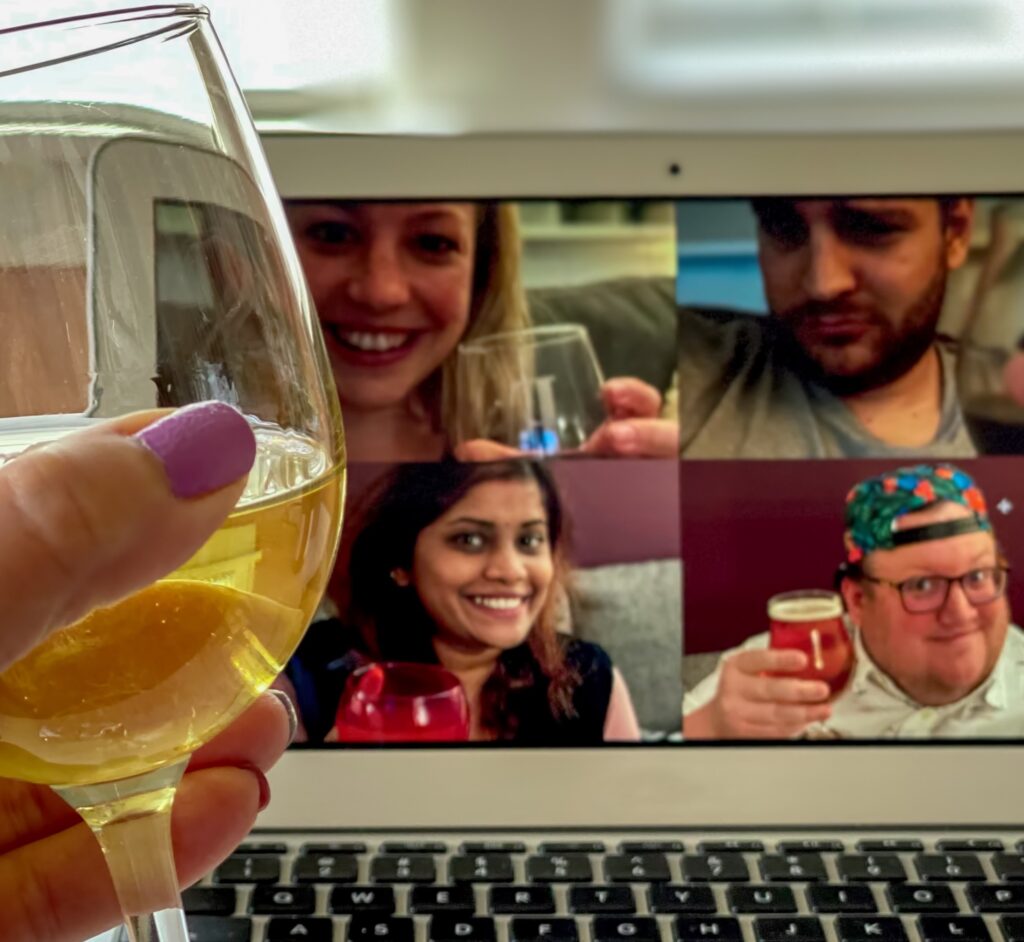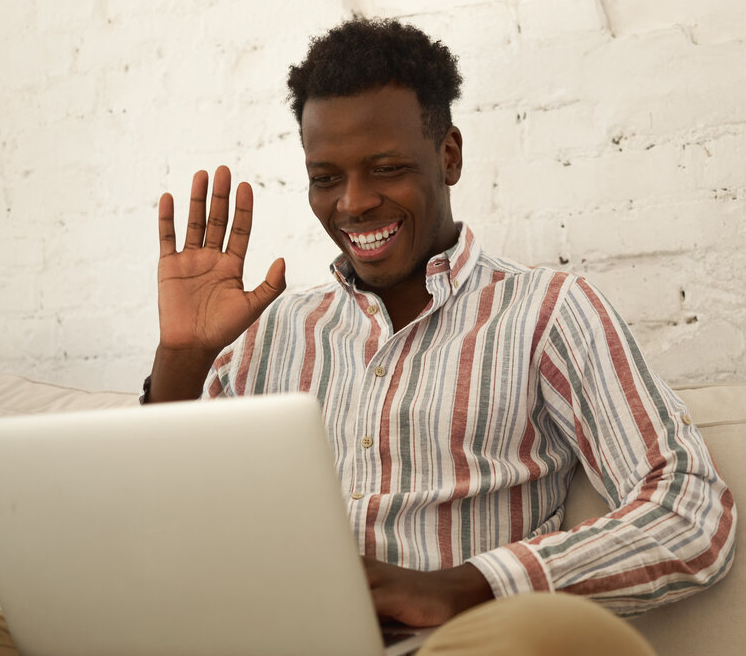 When you book one of our virtual trivia events, we'll have something for the interests of any group. Like the latest HBO hits? Know all the catchy marketing slogans? Have a collection of cured meats from popular movies? Oh yeah, we have a theme for that.
Every month, we prepare a special DEI event to honor our past and celebrate our bright future. From Black History Month to Pride Month to Hispanic Heritage Month, we have quizzes prepared that are both educational and fun.
There's really no better way to throw a holiday party than with some fun quiz questions about it! Valentine's Day, Halloween, Christmas, Hanukkah, New Year's – every major holiday and some in between are covered here.
So you're a movie buff. Or you know the meaning to obscure words. Or maybe you follow all the latest memes. 
Whatever your talent, if you're looking for a fun new spin on virtual trivia, up your game and go with one of our premium trivia game modes for an added challenge. 
You can upgrade your game type at the time of booking.
Song Showdown
Get your groove on and identify these artists and songs.
Word puzzles
Bring the game show straight to your home office.
Clips with Connections
Movie buffs and aspiring critics - it's your time to shine!
Tell Meme About It
All of your social media scrolling is about to pay off!
Fan Riot
Celebrity cameos within a fully themed trivia game.
Premium Sampler
Mix-and-match all of our premium trivia together!
Fully Customized Trivia Events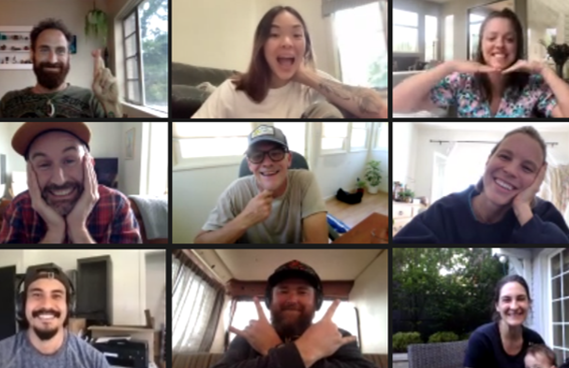 All of the trivia questions in our virtual trivia games can be customized to your liking. You can write your own or our experts can write a game for you. No topic is off limits for our group!
With TriviaHub, you can design your perfect event agenda. From event length, to speakers, to incorporating other videos or content, the power is in your hands to make it your own.
Branded Trivia Experience
Every aspect of our virtual trivia event can be branded to match your company or event sponsors. Change the host's virtual background, incorporate your brand colors or logo and more.
Get your team in the competitive spirit with a fun stand-up comedy show from our champion comedians.
Be amazed at how fooled you can be with a virtual magic show. We promise your team won't see the tricks coming!
Learn how to mix those fancy cocktails you can get out at the bar. Add to the start of an event to give the team something to sip on.
Ready to get up and move around after a day of Zoom meetings? See if you can find these common items around your home office!
So, obviously we do virtual trivia, and we do it very well. BUT, we are also entertainers and we understand a memory of the experience is sometimes more meaningful than the moment itself. 
That's why we'll help you create those memories by adding some extra entertainment to the start of your event. We promise it'll be worth your while. 
Make your virtual trivia event that much more special with these fun add-ons.
E-gift cards for the winners.
Capture the laughs on camera.
Contact info for follow-up.
Let's Make your Next Event Fun
Book One of our virtual Trivia hosts now or connect with an experience specialist to discuss your event details Further